FREE DELIVERY TO OVER 25 COUNTRIES


shipping

We work hard for you to be able to enjoy your watch as soon as possible. We will send your shipment within 24 hours, if the ordered goods is in stock. Delivery time depends by country of delivery.

We ship our products abroad with Czech Post (International Insured Parcel), DHL, DPD, GLS and UPS.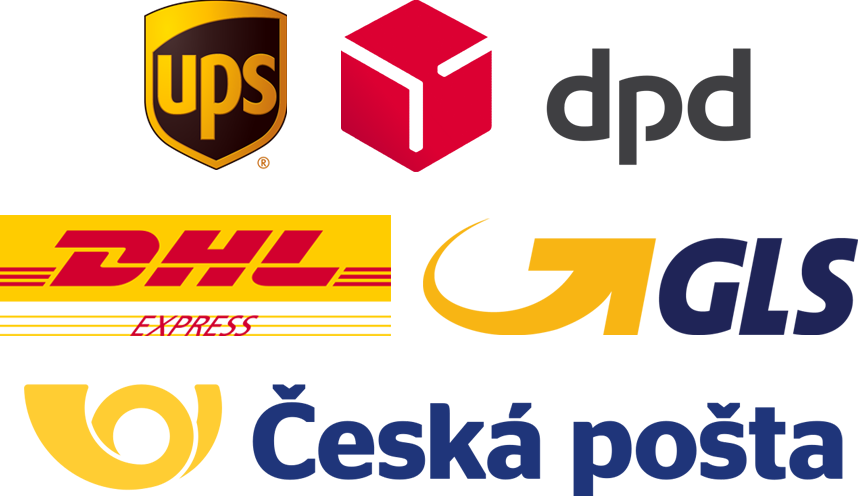 We will confirm your order via email. If there is any change or the order is trickier, we will immediately send you and email to discuss it. You should receive the consignment number by email on the day of dispatch. Within three business days thereafter, you will receive an email with a tracking link, as it takes 2 to 3 business days to show online.
You can track the consignments following this links:

Czech post: www.postaonline.cz/trackandtrace
UPS: www.ups.com/track
DPD: www.dpd.com/tracking
GLS: https://gls-group.eu/CZ/cs/sledovani-zasilek
DHL: www.dhl.cz/exp-en/express/tracking

Payment

We offer several options for paying for your products safely.
Bank transfer
A common transfer between banks usually takes 1-2 business days. All data required for payment will be sent to you in the e-mail with the order confirmation.

International payment for EUR:
IBAN: CZ1120100000002601547457
BIC/SWIFT: FIOBCZPPXXX
Account number: 2601547457/2010
Variable symbol: Order number
Bank address: Fio banka, a.s. Millennium Plaza, V Celnici 10 117 21 Prague 1

International payment for USD:
IBAN: CZ3620100000002401547460
BIC/SWIFT: FIOBCZPPXXX
Account number: 2401547460/2010
Variable symbol: Order number
Bank address: Fio banka, a.s. Millennium Plaza, V Celnici 10 117 21 Prague 1
PAYPAL

PayPal is an Internet-based payment system. It allows money transfers between accounts identified by email addresses or you can use Visa, MasterCard, Discover, or American Express to make PayPal payments without using an email address.



PayPal account: info@nejpanskehodinky.cz
Quick link to receive payment on our PayPal account: PayPal.Me/watchCZ
Account owner: Eva Illesova
On-line payment by card - ThePay.cz
To use this option, you need to have a valid VISA, Visa Electron, MasterCard and Maestro payment card with Internet transactions enabled. The payment is absolutely secure; we use a protected 3D secure system. Your order will only be dispatched after your payment has been processed, usually on the next business day.